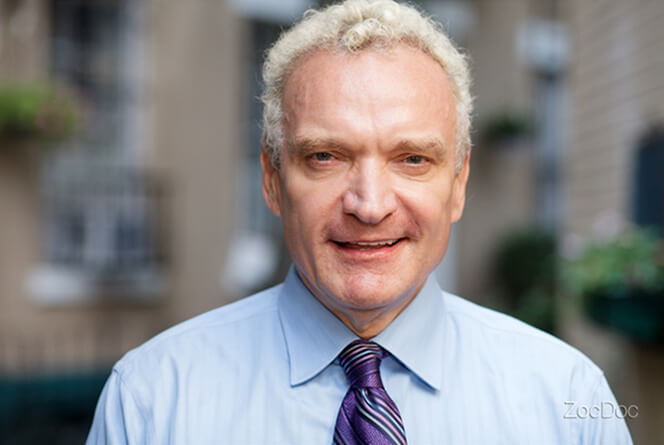 Dr. Nick Helbich, PH.D, L.C.S.W.
Licensed Clinical NYC Therapist
As a
classically trained NYC psychotherapist
,
psychoanalyst by training
and
Clinical Supervisor
, I've been working in Manhattan for the past 10 years, helping individuals, couples and families gain a new and more positive attitude in life. I am especially understanding and successful working with
members of the LGBTQ community
. In addition to my private practice, I have worked both in
inpatient
and
outpatient
settings. I also guest lecture at John Jay College NYC for the department of Psychology with the topic "
Recovery, AA and Twelve Step Programs
".
The value of creating a safe and secure environment is key to my approach, allowing you to express all your painful and angry feelings. In my work, I am interactive and compassionate. And I take pride in having clients describe me as warm, empathetic and non-judgemental. Many of my patients even tell me that my office environment and the surrounding area in Greenwich Village contribute to putting them at ease before we even talk.
"Dr. Nick helped me to change my feelings and attitudes and to develop healthier more effective pattern of behavior."
– Rosalia A.
I attract many high-profile clients from the world of finance and entertainment who find it easy to open to me, as I'm not in awe of wealth and fame. I simply find a level playing field and treat them as people with the same universal problems we all have.
With my varied background (I wasn't always a psychotherapist) I have a keener understanding of many of my client's problems. I had success as a business consultant, studied acting with Uta Hagen from HB Studio in New York City and keep abreast of international relations via Skype sessions.
And one last surprise that I think you'll find rather charming. Many of my clients tell me that with my German accent, (from being born in Vienna) and my looks, I remind them of Sigmund Freud.
My Approach To Treatment Is Integrative and Eclectic
Although we tend to categorize therapies, we can't do the same with people, as everyone has a completely different set of experiences and problems. And so I draw from a wide variety of treatment methods. My clinical orientation and training is integrative, as it combines Psychodynamic, Interpersonal and Cognitive Behavioral (CBT) perspectives. I am well schooled in Modern Psychoanalysis, Self Psychology, Focusing and Client Centered Therapy and have received extensive training in individual, couples and group psychotherapy. One of the approaches I often use is mindfulness meditation, as the body holds onto past traumas that our minds may not always remember. I will discuss all the treatment options with you and find the one that will work best for you.
I believe that strong therapeutic relationships can create healing and generate the ability to change. Whether you're suffering from depression, obsessions and compulsions (OCD) eating disorders, addictive disorders, codependency and trauma, or have been diagnosed with bi-polar disorder, conduct disorders, post-traumatic stress (PTSD) and various dissociative disorders, as well as relationships (sexual and work related issues), l can help.
Let me provide the calmness, support and insight you need to meet the challenges that are getting in the way of living the life you want to live.
Education and Training:
Ph.D. in Philosophy from the University of Vienna (Austria)
Master's in Clinical Social Work at Touro School of Socialwork, NYC
Bachelor's in History from the University of Vienna (Austria)
Studied six years at the Institute of Modern Psychoanalysis in New York and Boston
Graduate of the Training and Research Institute for Self Psychology in New York
Presentations
My "Guide to Open Relationships" on lighthouse.lgbt
Lecture "Mindfulness in Psychotherapy" at the PAMA (Performing Artists Medical Association) International Symposium in Snowmass Colorado, July 2017
Case Presentation at the Training and Research Institute for Self Psychology (TRISP) in New York City in January 2017
Case Presentation at the The William Alanson White Institute of Psychiatry, Psychoanalysis & Psychology in February 2017
Case Presentation at the 12th World Association for Person Centered & Experiential Psychotherapy & Counseling conference, held at the CUNY Graduate Center in New York City in July 2016.
Case Presentation at the Center for Modern Psychoanalytic Studies in New York City in May 2015
Live case presentation at the EFT Emotional Focused Therapy Training at the Ackermann Institute for the Family Therapist. New York City, January 2019.
Professional Memberships
National Association for the Advancement of Psychoanalysis (NAAP)
National Association of Social Workers (NASW)
Training and Research Institute for Self Psychology (TRISP)
LGBTQ Study Group at the Alanson White Psychoanalytical Institute in New York
International Association for Psychoanalytic Self Psychology (IAPSP)
Ongoing Study and Research Group with Dr. Suzanne Iasenza, Sex Therapist and Psychoanalyst at ICP Institute For Contemporary Psychoanalysis in New York City
"I always leave his office feeling, lighter, more capable and much more optimistic. Highly recommend."
– Shannon G.